Well, my name is actually Evan. The game demo I'm going to share with you is unlike anything else posted to this forum. Not because of its technical mastery or it's awesome story. What I will tell you about this up front is that it's a farcical tale involving myself and people in my daily life. It's got a lot of decidedly adult content, so fair warning. It may even be downright offensive because I definitely have a crude sense of humor. But if you're not too uptight, you should have a lot of fun with it.
Also, I realize that some of my info here may seem a bit sparse. The plot for McCoy'd isn't really its main focus, so it's very simple and doesn't require a lot of elaboration. I hope I have included satisfactory information about my characters.
Without further ado:
McCoy'd Plot Synopsis:
Evan wakes up one day and discovers that James, his roommate, is missing. It is up to the Player to guide Evan and his loyal allies around Bridge City in order to find clues that will lead to James. You will encounter people who walk their dogs, leaving messes every which way as well as dangerous, rabid CHILDREN! You will help assholes impress their girlfriends, mean women get revenge on their old neighbors, and deranged landlords solve their property issues!
McCoy'd Characters:
Evan McCoy:
The protagonist is me! I'm a smooth-talking, lady-killing dwarf with no sense of decency and very little respect for my fellow man. Get to know me by helping me find my roommate and abuse my friends along the way! Use my temper as a weapon and my dvd collection as a potent source of powers!
Dave Wong:
The first of several allies that can help me on my journey is my good friend Dave. Dave's an art-loving jack of all kinds of dumb projects, but master of none! His critical pizzaz is second to none, and his secret Chinese magic will put the fear of the Christian God into your foes!
James:
The elusive James is my roommate and best friend. He has gone missing and I will stop at nothing to rescue him, whether he needs rescuing or not. Little is known about James, as he is quite mysterious indeed!
Screenshots: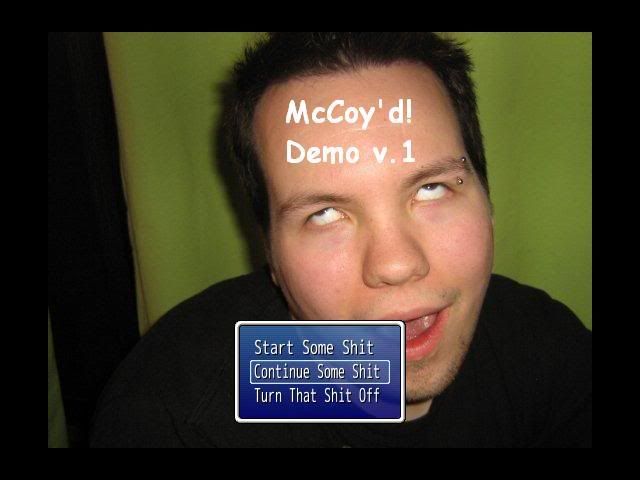 Title Page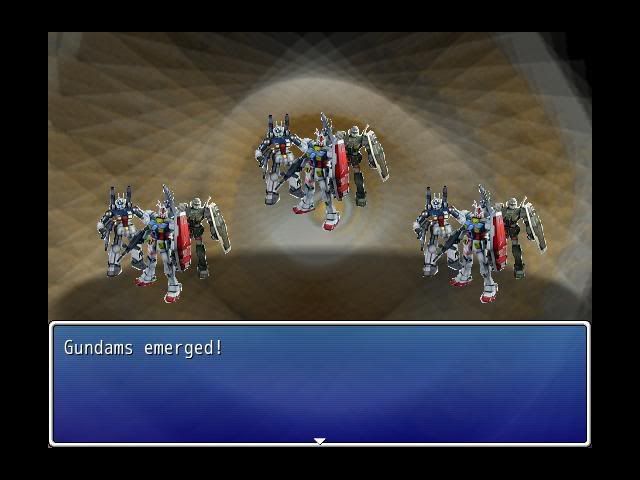 Battle!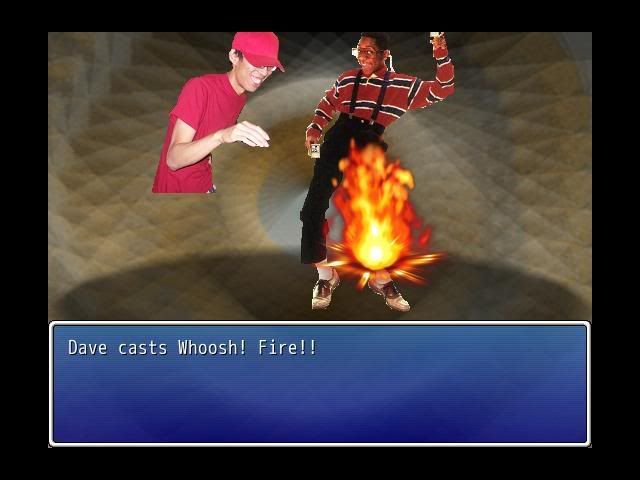 Dave uses his magical powers!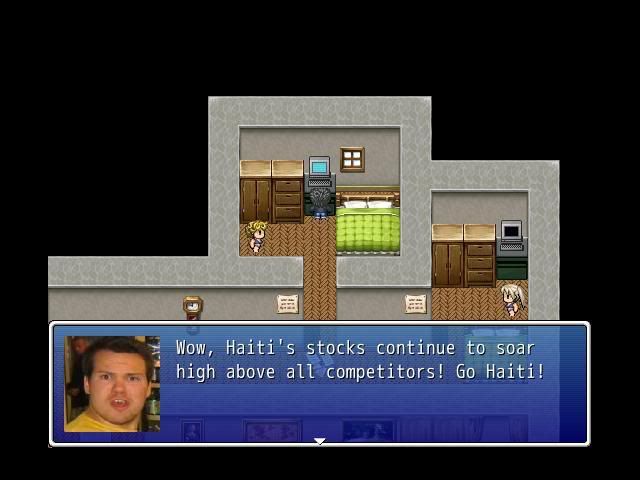 Evan checks out the morning news on his PC!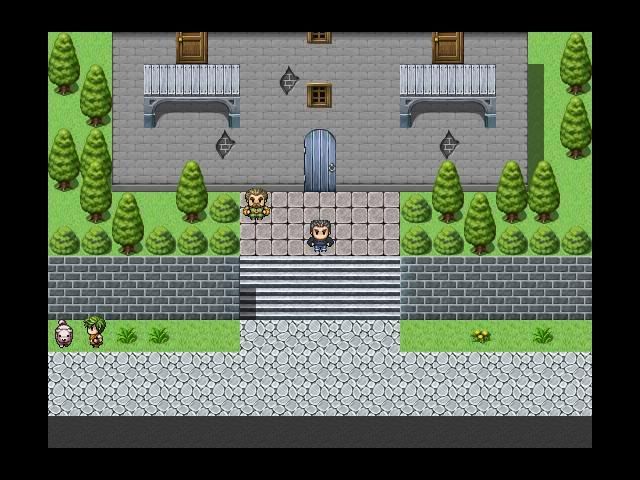 Evan emerges from his apartment building, what wonders will he survey!?
Download here:
http://www.megaupload.com/?d=RPF08ZCA
FINAL WARNING:
DO NOT DOWNLOAD THIS GAME IF YOU ARE SENSITIVE TO EVIL!
Also, bear in mind that this is a comical reinterpretation of events and people meant to be over the top and ridiculous. I am not quite the person I appear to be in this game, various things are definitely exaggerated. But maybe not as much you'd think. The same goes for my friends and all the events herein.
Please enjoy and let me know what you think!