Tools for Spriters:
Greenfish
is a lightweight spriting program intended to make icons, however the dimensions can be expanded and geared towards most forms of pixel art. It's pretty beginner friendly, and it also makes animated gifs, animated cursor, and most things in the pixel range.
Since I've seen a few members around who are pixel artists, I thought I'd share, it's much easier and nicer to work with than ms paint, which is still great by the way.
Like my sword? Made it a few minutes ago.

________
GraphicsGale
is also a good choice for those who want more features in their spriting work such as animation, etc.
Graphics Gale is more complex but is more suitable for making battle animations and charsets as it can place the different frames on one sheet, as in rmvx/rmxp order. Useful for spriters who don't want the hassle of placing the images one by one in a template.
Screenie by metalrenard: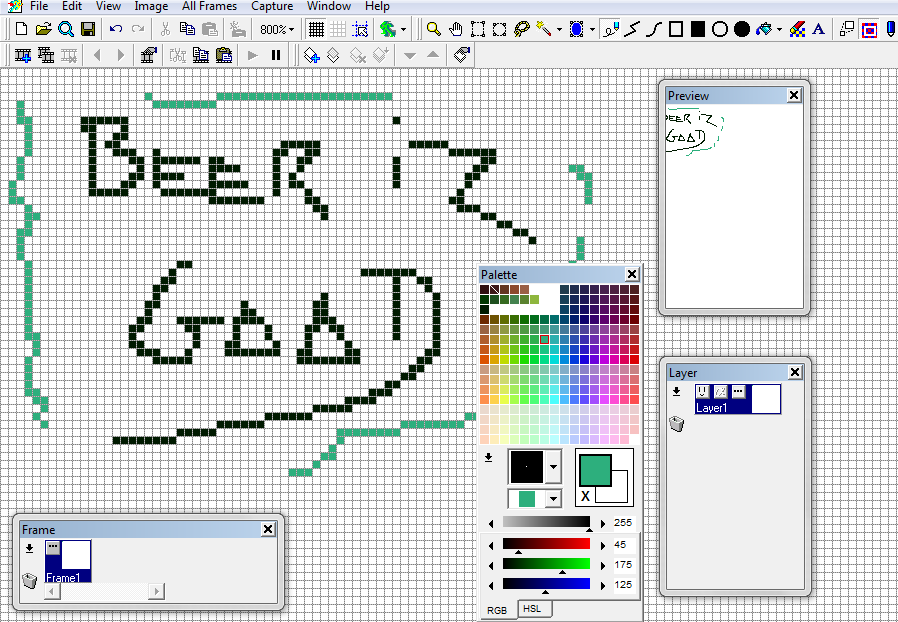 Tile Studio (information and screenshots on topic):
http://save-point.org/showthread.php?tid=3940
Basic 2D Character Kit:
http://save-point.org/showthread.php?tid=3550
Visit the Save-Point IRC at #save-point on irc.chatspike.net