Introduction
Since I've already submitted this project to the
5 Minutes 10 Minutes Ago
contest, I figured I might as well post it in completed projects too! There is a chance that I
might
do more with this game, it all depends on what kind of feedback I get between now and December 1st, but I don't have much else planned.
Story
Demons have been haunting an important empire trade town, it seems like they originate from the volcano to the east. The village elders begged the empire soldiers to not hunt the demons down, but their leader Basil isn't one to be ordered around by old geezers.
Characters
Aluxes:
While a bit timid at times, he happens to be a reliable swordsman.
Basil:
Leader of the empire troop tasked with hunting the demons.
Gloria:
A budding cleric whom supports her team with healing.
Hilda:
A young witch with the power to freeze fire and melt faces.
Screenshots
This is a short game, all I'm going to post is the title screen.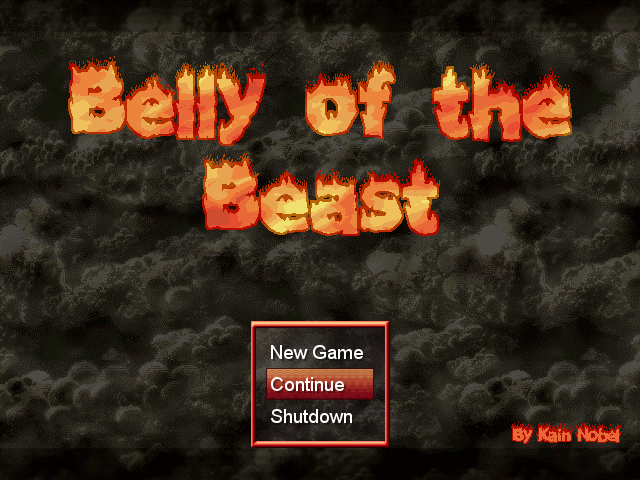 >
Download Here
<
Credits & Thanks
Enterbrain for making RPG Maker and all the fun stuff that comes with it.
Kain Nobel for making misc graphics, music and scripts for the project.
Dylan Nobel for assisting me with beta testing and adding lamp puzzles.
PK8 for inspiring a couple of features in the game.
Grajiva for providing me with a couple graphics.
SDK and MACL authors for providing, well... the SDK and MACL of course! lol