02-22-2019, 05:41 AM (This post was last modified: 02-22-2019, 05:55 AM by DerVVulfman.)
Dear members,

You may notice something different about your profile.  Or if you didn't, I am about to inform you about the change that has been made.  

If you read within the shoutbox, some members had issues when trying to update or change content within their UserCP (User Control Panel).  While it was not everyone, it was members prior to a certain plug-in which was later added.  This plug-in is one that displays the member's chosen 'Country Flag'.  An actual requirement, members need to select a country flag which lets them show their national pride.  But if not set, members will not be able to update any other content in their profile.  If no country flag is set, they will not be able to change their avatar, update their signature, change their e-Mail, or any other option within their panel.

Since we moved to the new server, we had upgraded to the latest version of the forum software.  Unfortunately, doing so had disabled the ability to update or change the Country Flag within the UserCP.  The feature had vanished.  So anyone who had an account created prior to the installation of the Country Flag option was locked and unable to change anything related to their account.  And a practical update and reactivation of the plug-in did not fix the issue.

But the Country Flag feature has now been restored!

But with a slight downfall.

As of now, none of the accounts have an actual 'Country Flag' set.  If they wish to change their avatar, they will need to set their country flag.  If they need to update their e-Mail address, they will also need to set their country flag.  Essentially, any thing changed within their account will require the country flag to be set.

Where?




Within the UserCP, you merely need to select the Edit Profile option which is the first link within the Your Profile box on the left.  The Country Flag option is a dropdown menu option under your Birthdate and Website textfields  within the 'Optional Fields' fieldset window. And before you ask, No. Moderators cannot change your Country Flag for you. It is yours to set; they do not have access anyway.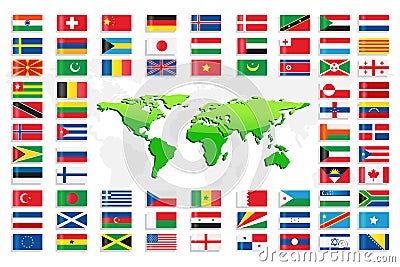 Location.jpg
(Size: 52.54 KB / Downloads: 29)
Up is down, left is right and sideways is straight ahead. - Cord "Circle of Iron", 1978 (written by Bruce Lee and James Coburn... really...)