09-13-2023, 08:00 PM (This post was last modified: 09-13-2023, 08:04 PM by CarlosDavilla.)

Developed by:
Carlos Davilla
Date of Creation:
09/04/2020
Language:
English and Spanish (together)
---
---
About


An Essay on Insipidity
, also known as
Essay I
, is a deliberately bad game made with Run Time Package (RTP) graphics that aims to be a quick character study and observation of a Honduran boy living in poverty named
Ernesto
, who uses RPG Maker to make a game and try to cope with the harsh reality in which he lives. The dialogue found in the game is a mixture of English broken to incomprehensible levels and Spanish.
I made this in one week in RPG Maker MZ Trial Version to test the engine and subsequently gave the game some updates with time.
The game received its last update (v1.1.0) on October 13, 2021.
Gameplay
The game is a classic JRPG made entirely with RTP on RPG Maker. Your objective is nothing more than to talk to NPCs, battle enemies across the map and defeat the
Demon King
and his three minions: the
Demon of the Cave
, the
Demon of the Tower
and the
Demon of the Castle
.
Each time you defeat a boss, a new place opens up for you to face the next one.
Along the way, you will also find several
red crystals
that tell Ernesto's story. Using the keys that bosses drop when they die, you can unlock the blue gates that lead to said crystals.
The game only has one ending, but to see it, you need to find all the crystals and unlock all the doors.
Some parts of this game address invented records on domestic abuse, child famine, bullying, and mentions of suicide.
All the names and situations presented here are for
narrative purposes only
and don't refer to any people in real life, alive or dead.
Bad grammar;

Bad tileset placement/map design;

Bad pacing;

Obnoxious world encounter rates;

Easy battles with enemies that have large pools of HP;

1+ hours of gameplay;

It's an RTP-made game.

Media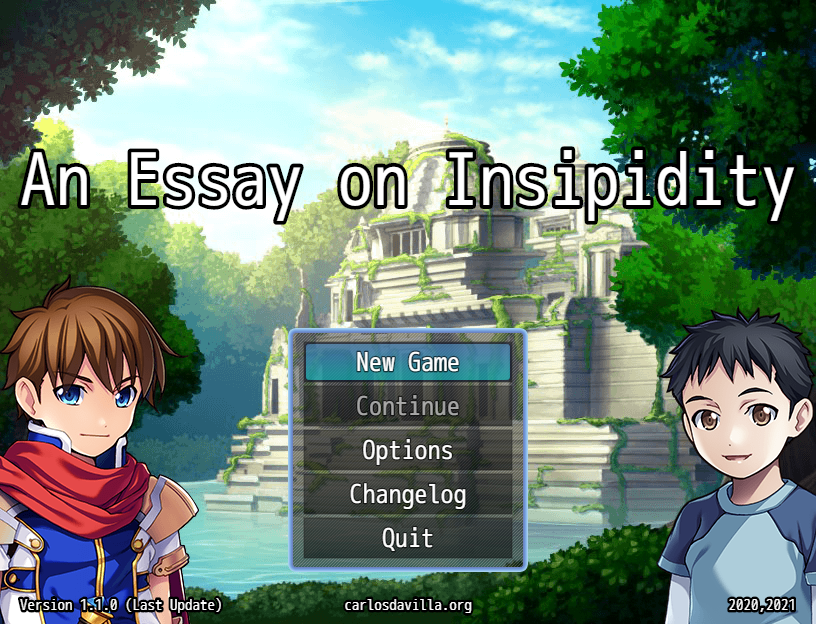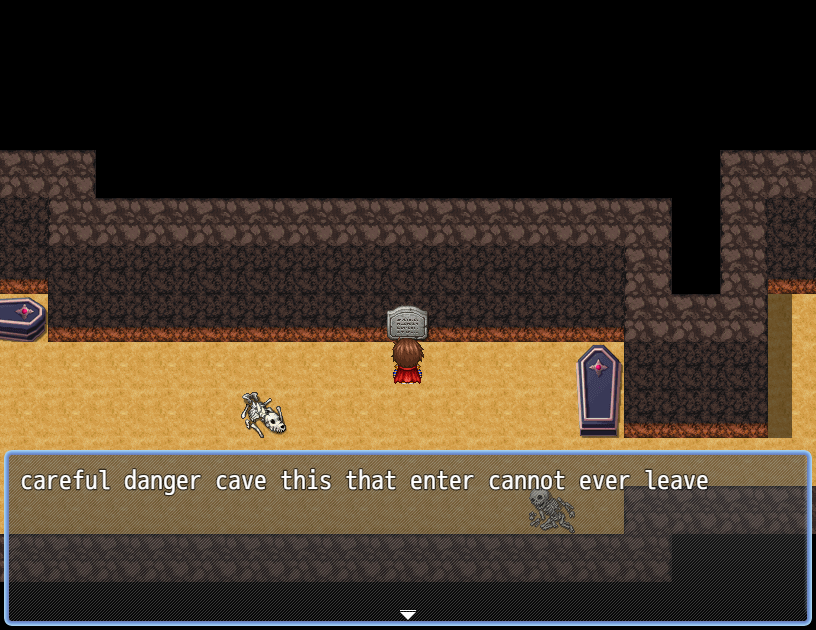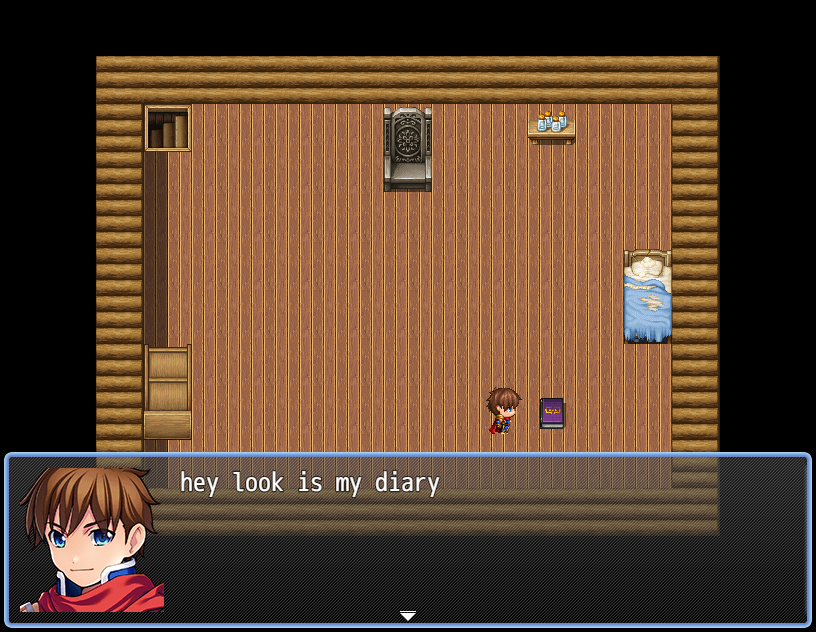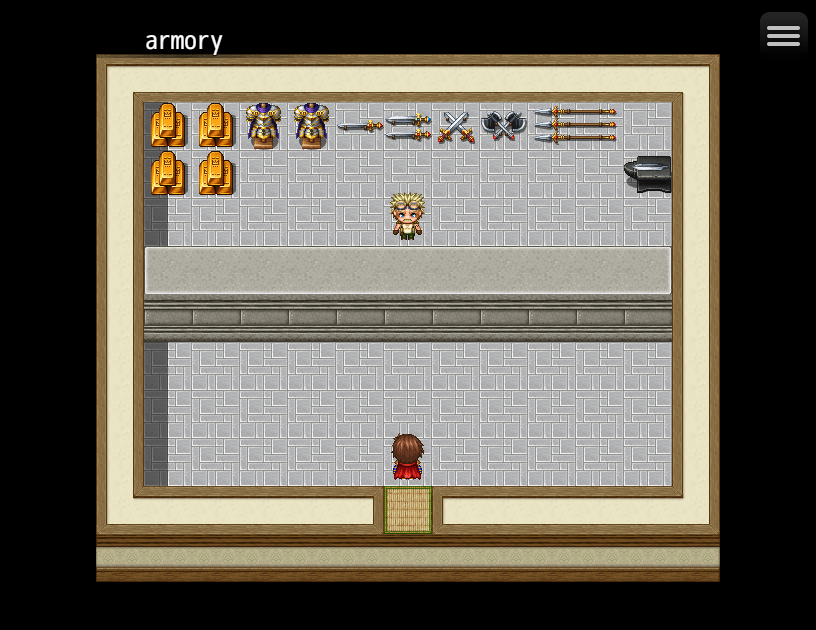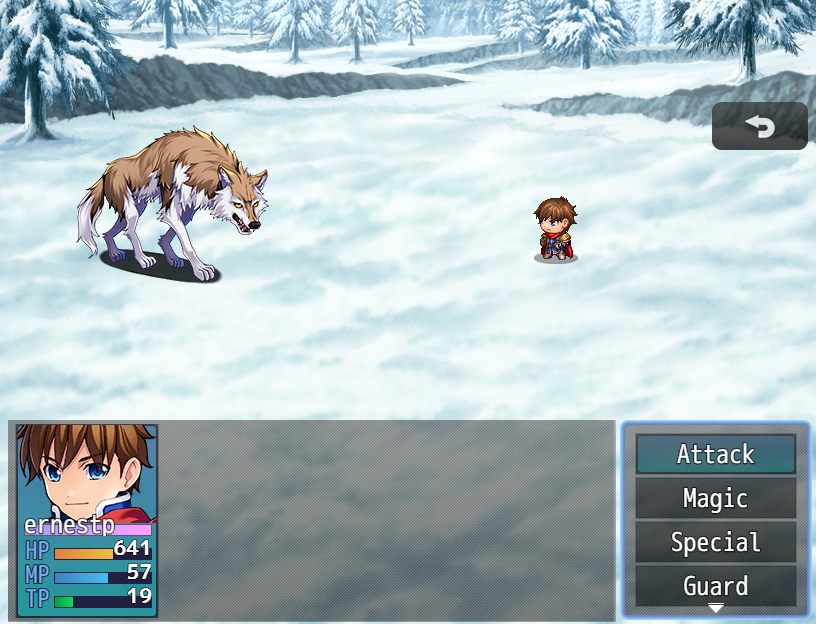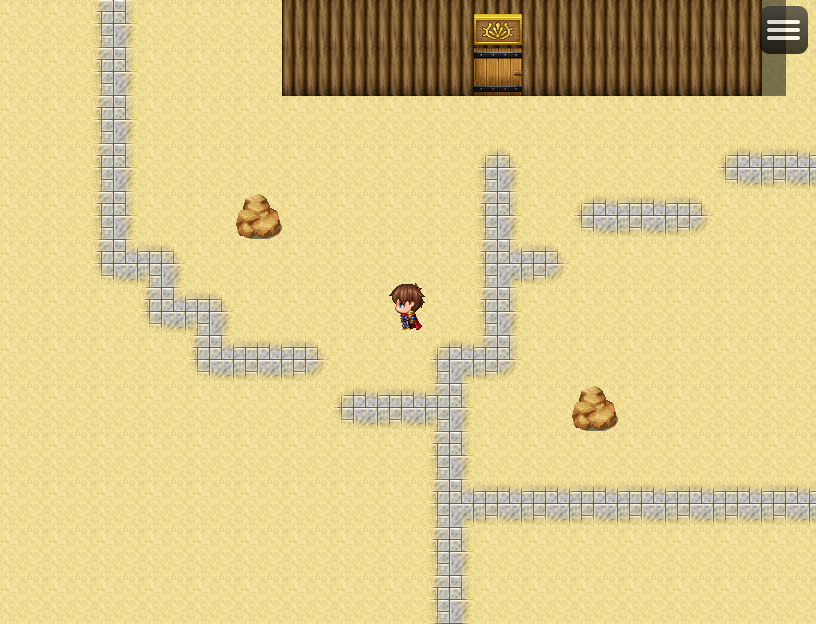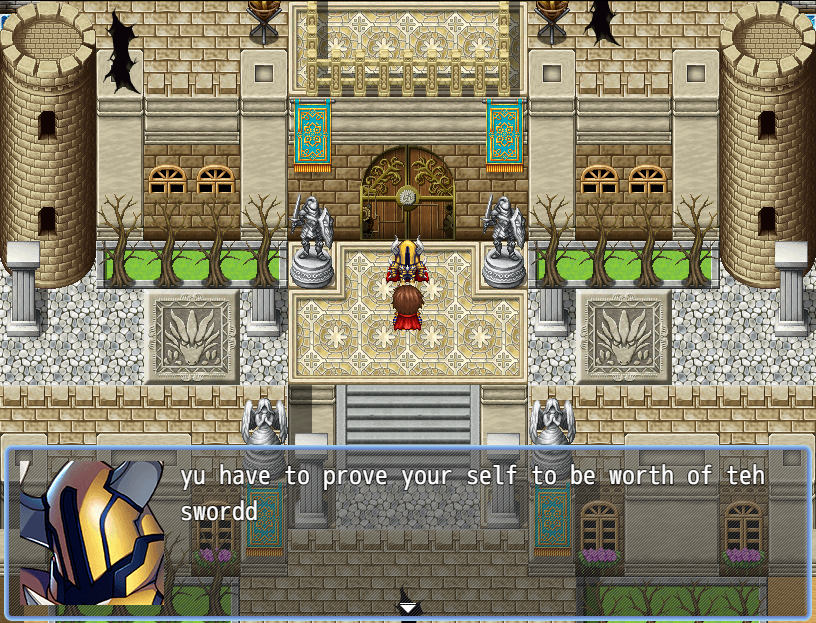 JC Company (starting at 1:49:28)
Dr.XGB (starting at 2:32:44)
Writing and Development
Carlos Davilla
ernesto
Plugins
Casper Gaming
Atreyo Ray