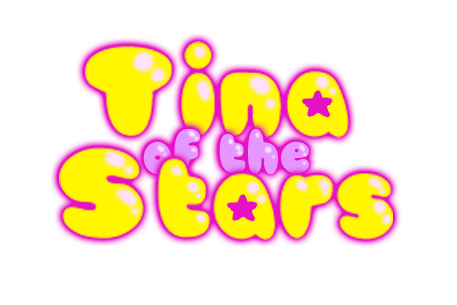 Updates (Feb. 21, 10):
Demo version 2.2 is up and running in the downloads. Here are the changes:

1) Made the "Bonehead" enemy move more spaces, as to make him easier to avoid
2) Fixed some movement bugs with some enemies. RMXP does this weird thing where if you have a scrolling map, any event with a singular, predefined movement would be placed on space off of where you placed the event in the editor.
4) Level 4 has been changed a little
5) 2 level transition maps have been added. Watch Tina as she moves between each level!

Check out some new screen shots, as well!
That's all for now.
~Ratty524

Level 1, can you feel the sunshine?
Level 4, Wheelin is dealin' on Tina's life!
Tina doing some monster clean-up in level 4
Promotional Material
Code:
[url=http://rmvxp.co.cc/thread-108-post-742.html#pid742][img]http://i78.photobucket.com/albums/j114/ratty165/tinaofthestars_userbar.png[/img][/url]