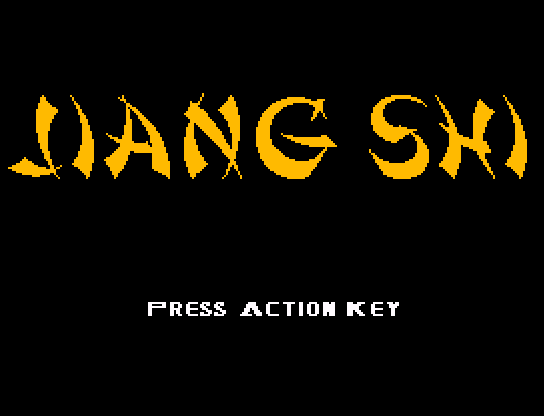 This is my submission for the "Action 52 VX - 24 Hour RPG Maker Throwdown" even hosted at RPGMaker.net. The goal, as the title suggest, was to make a game under 24 hours, and this is my result.
Story:
You are a Jiang Shi, a hopping, zombie-like corpse of Chinese mythology. In order to sustain yourself, you must infiltrate the mortal domain and drain the life energy of the people... But beware! The grief of the people will cause them to turn them into Jiang Shi as well, ones who will seek revenge upon their killer. Can you be a hunter without becoming the hunted?
Screenshots:
How to Play:
Move the arrow keys to move your Jiang Shi

Touch a person (simply by walking into them) to drain their energy. The goal is to drain every person's energy on the screen to unlock a door. Enter the door to proceed to the next level.

Roughly 5 seconds after having their energy drained, the person will enventually change color. This is where they become enemy jiang shi, and they will start chasing after the player. If a player is touched by an enemy jiang shi, then the game ends.

There are two types of people in this game. One is the peasant, they move randomly and slowly. When they are jiang shi, they slowly follow the player

The other type of person is the nobel woman. These move faster than the peasants and change direction erratically. As jiang shi, they follow the player in the same speed as they orginally were, but without the smoothness of the peasants. These are the hardest opponents in the game.

There are 5 levels in the game total. The last level, upon completion, will take you back to level 1, creating a loop. The only way this will stop is if you die.

You only have 1 life in this game.

Credits:
Graphics and Development by:

Ratty524 (my self)


Music by:

Taito and Natsume, Hudson Soft, Nintendo


Scripting by:

Punk/PK8 (title skip VX) and DeadlyDan (footstep SE)

Download:
Download_v1.0