Get to Know Some Interesting Costa Rican Fruits

Since Costa Rica isn't the only tropical country on Earth, some people living in other regions might have also eaten these fruits in their homelands as well. Even so it might be good for you to know what Costa Rica offers the locals and any tourists when you visit us down here.
I drink cas juice every so often
Granadilla or Maracuyá
(passion fruit)
Jocote
You just bite it!
Mamón chino
aka rambután elsewhere - You open it and eat its contents
Marañón
Pejibaye
You grill it and optionally add mayonnaise on top of it
Pitaya or Pitahaya
Guanábana
(soursop)
A good ingredient for a shake and people suffering from high blood pressure!
Carambola
(star fruit)
A good for blood pressure and sugar levels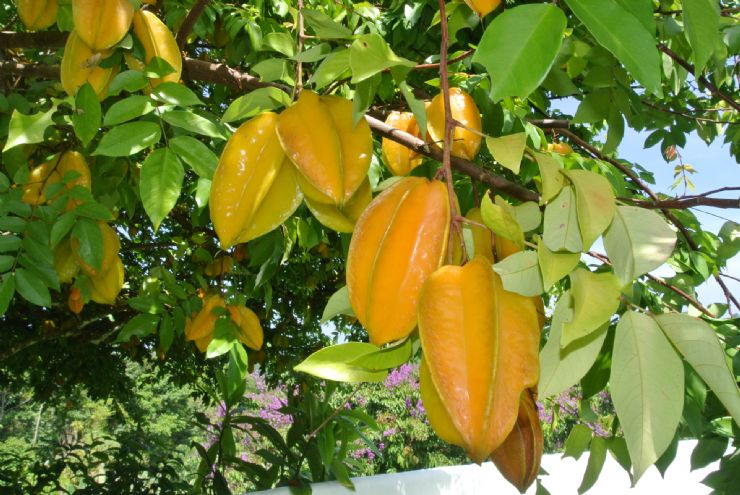 Guaba
Guayaba
Güísaro
Manzana de agua
Pitanga
Tacaco
Zapote
Banano
(banana)
Melón
Papaya
Good way to end up running straight to the bathroom

Sandía
(watermelon)
Mango
Fresa
(strawberry)
Costa Rica is a good place to produce them! You'll love their sweet flavor for sure!
And a brand new fruit from Talamanca, Costa Rica!
"For God has not destined us for wrath, but for obtaining salvation through our Lord Jesus Christ,"

1 Thessalonians 5:9
The Internet might be either your friend or enemy. It just depends on whether or not she has a bad hair day.





List of Compiled Binary Executables I have published...
HiddenChest
&
Roole
Give me a free copy of your completed game if you include at least 2 of my scripts!

Just some scripts I've already published on the board...
KyoGemBoost XP VX & ACE
,
RandomEnkounters XP
,
KSkillShop XP
,
Kolloseum States XP
,
KEvents XP
,
KScenario XP & Gosu
,
KyoPrizeShop XP Mangostan
,
Kuests XP
,
KyoDiscounts XP VX, ACE & MV
,
KChest XP VX & ACE 2016
,
KTelePort XP
,
KSkillMax XP & VX & ACE
,
Gem Roulette XP VX & VX Ace
,
KRespawnPoint XP, VX & VX Ace
,
GiveAway XP VX & ACE
,
Klearance XP VX & ACE
,
KUnits XP VX, ACE & Gosu 2017
,
KLevel XP
,
KRumors XP & ACE
,
KMonsterPals XP VX & ACE
,
KStatsRefill XP VX & ACE
,
KLotto XP VX & ACE
,
KItemDesc XP & VX
,
KPocket XP & VX