Linux is the most open source OS on the web, as I know for right now anyway. But the only problem with them is that they don't open .exe files like Windows Does, same with MACs but I won't talk about that.
Let's imagine you had a Linux (in this case Ubuntu), and you want it to at least run RPG Maker XP.
1) The first thing you need to do is open your linux's Software Center and search "wine" without the quotation Marks.
This is what you should get, if you have version 10.04 of Ubuntu.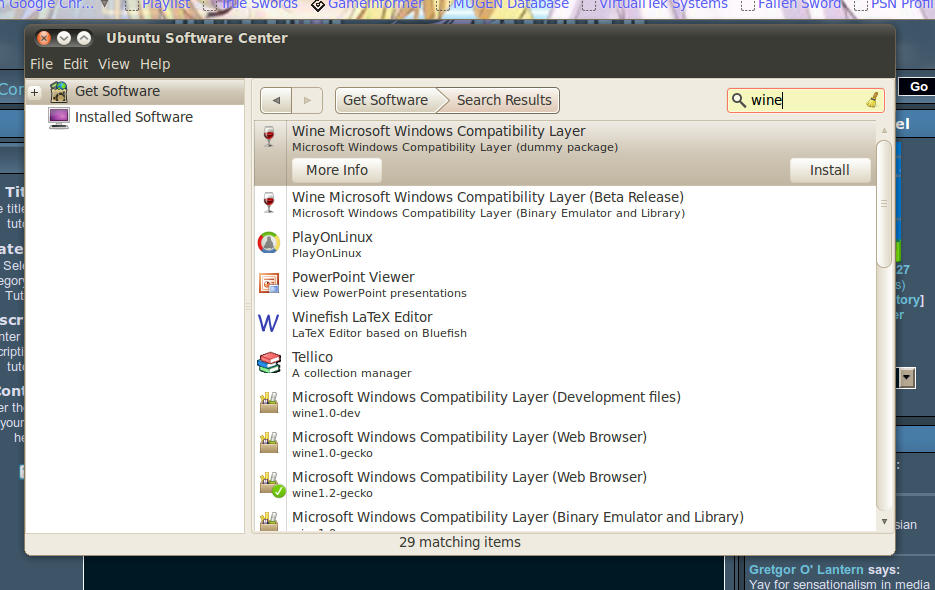 Wine is a Windows Compatability Layer that can run some .exe programs, like Microsoft Office, or Paint.Net. There are problems though.
But since that's alot, you actually need this one.

Next Click install and wait.
2) Now that it's installed find your RPG Maker XP setup and do the usual install, unless it isn't marked as Executable. If it's not marked as executable, because you recently downloaded it, go to the terminal, which I found a Youtube video on how to install Minecraft, but can be used to do the same thing.
Use the code that he used to make RPG Maker XP executable, although it's hard.
3)If it was in your hard drive on Windows, if you used the executable wubi.exe on Windows, then you can access your Windows from the Linux OS to install it.
4)If you did step 2, or step 3, do the usual, install RPG Maker XP, or whatever your RPG Maker is, and test it.
There is a problem...
If you installed RPG Maker XP and up, there are problems with this.

1) There is no sound in the game test/game window. This can't be helped, but it works even without sound.
2) In game testing/game playing, when you hit alt+Enter, Linux crashed and restarted. You can't go in fullscreen without it crashing and stuff, so don't try it.

That's all.