Hello, Save-Point community!
I am French, please excuse google translate if I do some
weird typo! :D
I come from nowhere to introduce our participation in the
current
LudumDare Game Jam
! <3
So...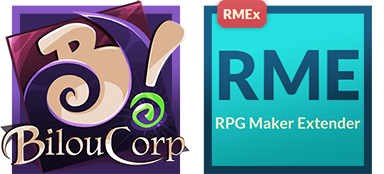 BilouCorp
&
RMEx
(FR) presents: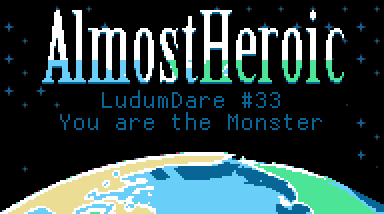 Almost Heroic
, a very short game!

Play as Alex and go toe to toe with life and anybody who will
stand in your way to save your lover Arianne. Under its
classic J-RPG appearance, "Almost Heroic" denounce naively
some videogame usual but harsh behaviour.

Ludum Dare
is a "Game Jam". The purpose is to spend a
weekend creating a game based on a theme suggested by the
community. Ludum Dare events take place every April, August
and December.
We decided to participate in the
August 21st-24th session
...
...just 1 hour before the announcement of the theme! :D
Thus, we created this unpretentious little game, together on
skype/slack/github, deep into the very hot conditions of the
game jam!
The theme of this session is
"you are the monster"
, we
were all agreed to do a more subtle game than "control a monster".
So we put our heads together for a small simple idea based on
the clichés of the RPG, twisted into an original ending. :)
All the graphics/sound/music is original and have been done
during the jam session!

*
Joke
(@BilouMaster) - Graphics, Sound effect, Mapping 
*
Nuki / xvw
(@nukiFW) - Mapping, Programing, Writing 
*
Zangther
- Programing (Battle system) 
*
Neha
- Musics! <3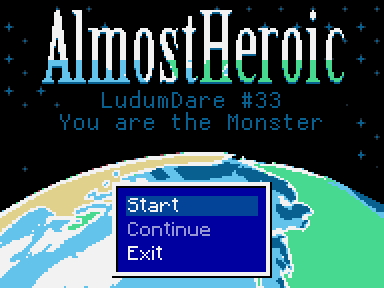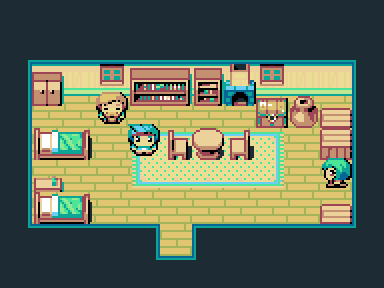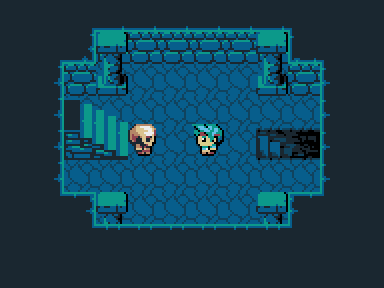 Our team is composed of members of the development team
RMEx
.
The few systems that we had the time to create (menu, quest journal,
battle system, credits) have been programmed in event, with some
RME event commands
... No more! :)

-
LudumDare entry
- Direct download:
AlmostHeroic.zip (10.1 MB)
We hope you will have fun!