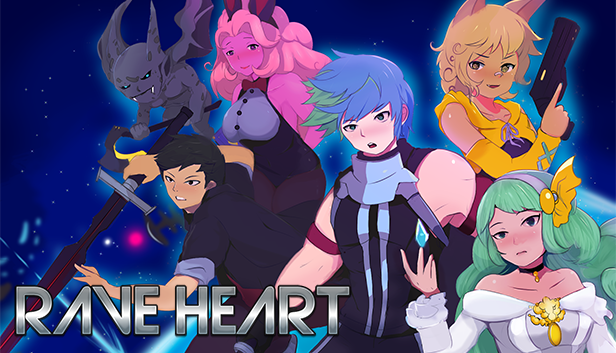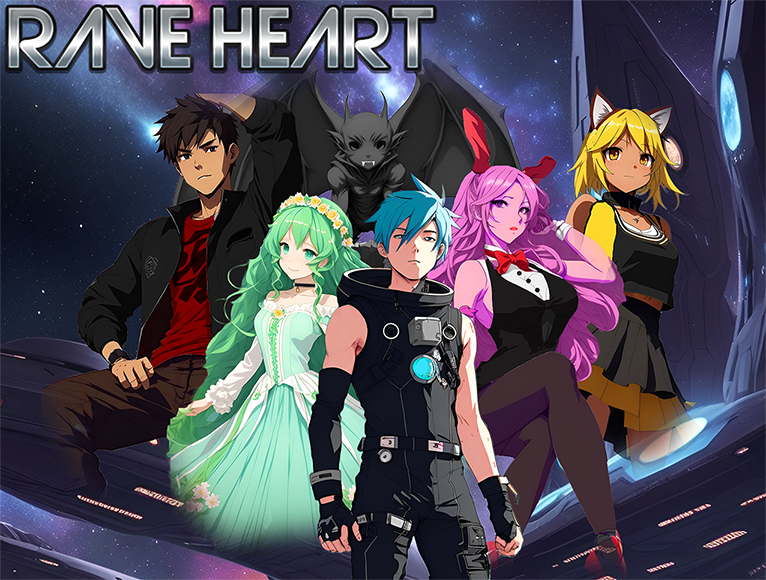 Features
- Rich background story and varieties of alien planets to explore.
- A Cast of colorful characters who each have their own interesting background stories.
- Side-quests and Optional bosses.
- Discover different extraterrestrial races and their cultures.
- Emotionally involving story-line with interesting twists.
- Immersive Sci-fi setting.
- Animated Side-view Battle System.
Rave Heart Goodies
:
- BerryB's very cute artwork for Ellemine, made in his wonderful artstyle!! ^_^ :)
- BerryB 's adorable 3rd-anniversary artwork for Rave Heart featuring Zazir and Sola:
- Schlee/Maria Vanessa's awesome cover art that I commissioned to her for Rave Heart's steam store page:
- Leonardo A.I. generated art for Rave Heart cast in casual setting Wallpaper, photoshopped + put together by me! (You can get full original huge image
here
)
- SmashArtist's cute and pretty sprite for Ellemine:
- hiddenone's really adorable and fun looking art for Chad:
- Finnuval's really awesome and detailed art for Klein, Ellemine, and Chad:
- rechronicle's really awesome and dramatic art for Ellemine:
- dreamfall887 's very cute and beautiful Disney Princess art for Ellemine, which was done via Azaleadolls feature:
Let's play
and
Reviews
for the Official Steam Release version 2020: