01-13-2022, 05:57 AM (This post was last modified: 01-14-2022, 08:21 AM by kyonides. Edit Reason: Updated )
KBankai XP
version 0.5.0
Introduction
This script isn't really about performing a bankai like Bleach skill but to let players watch their heroes transform into another database actor aka hero.

No, there is no need to use any common event at all.

Features
It allows you to perform the transformation from human to soul reaper by demanding a soul reaper's pass as an accessory to be equipped by then. Of course, you will need reishi points, not related to special or mana points. Your heroes can gain RP by simply waiting or they can double their intake by walking around.
By the way, the system should also let your character become a hollow or hueco in Spanish.

Yeah, Hueco Mundo, that should have been Mundo Hueco instead, actually means hollow or void world.
So far hollows only need some reishi to be able to fully transform.
Contrary to any Bleach manga issue or anime episode, this script also provides you with a very simple menu displaying some basic data that will help you learn why your soul reaper transformation has failed or you cannot summon your zanpakto's shikai and bankai stages.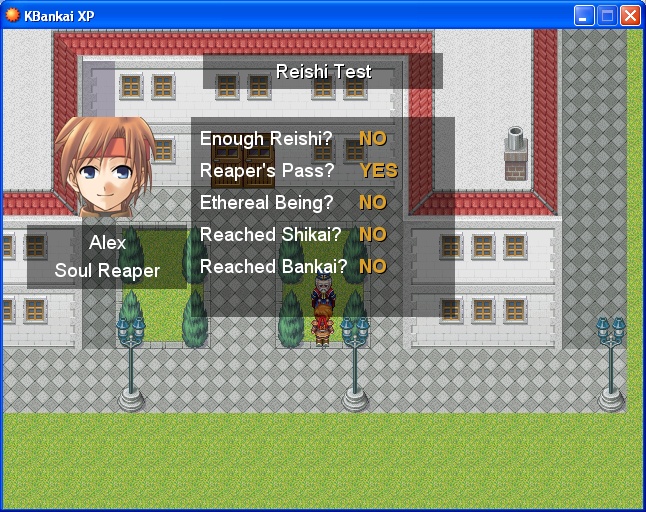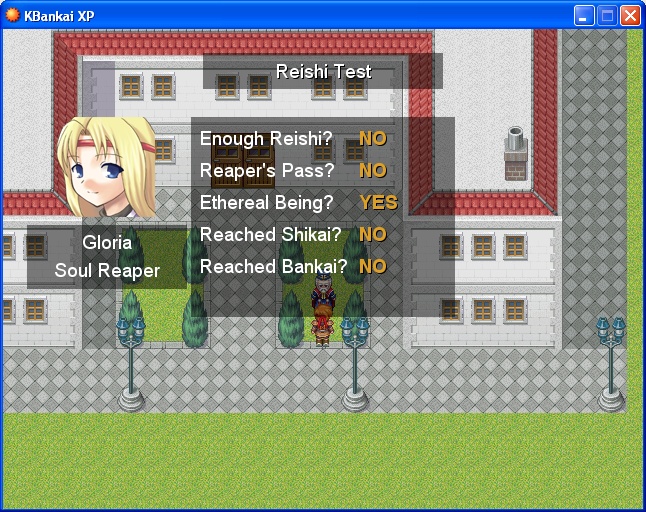 Script in Development
Side Notes
It is kind of experimental even if it already lets you apply the actor's tranformation if a given set of conditions are met in time.
Terms & Conditions
Free as in

 beer and

speech.
Mention me in your game credits.

"For God has not destined us for wrath, but for obtaining salvation through our Lord Jesus Christ,"

1 Thessalonians 5:9
Maranatha!
The Internet might be either your friend or enemy. It just depends on whether or not she has a bad hair day.





My Original Stories
(available in English and Spanish)
List of Compiled Binary Executables I have published...
HiddenChest
&
Roole
Give me a free copy of your completed game if you include at least 3 of my scripts!

Just some scripts I've already published on the board...
KyoGemBoost XP VX & ACE
,
RandomEnkounters XP
,
KSkillShop XP
,
Kolloseum States XP
,
KEvents XP
,
KScenario XP & Gosu
,
KyoPrizeShop XP Mangostan
,
Kuests XP
,
KyoDiscounts XP VX, ACE & MV
,
KChest XP VX & ACE 2016
,
KTelePort XP
,
KSkillMax XP & VX & ACE
,
Gem Roulette XP VX & VX Ace
,
KRespawnPoint XP, VX & VX Ace
,
GiveAway XP VX & ACE
,
Klearance XP VX & ACE
,
KUnits XP VX, ACE & Gosu 2017
,
KLevel XP
,
KRumors XP & ACE
,
KMonsterPals XP VX & ACE
,
KStatsRefill XP VX & ACE
,
KLotto XP VX & ACE
,
KItemDesc XP & VX
,
KPocket XP & VX