A Remastered commercial version of the game "
Stellar Bewitching
"! With brand new character redesigns and art done by Berry B! A Sci-Fi turn-based RPG that takes place parallel to the events of
Rave Heart
. Featuring teenage drama, touching storylines, new alternate paths, and boss rushes the likes of which will test your turn-based knowledge! Will be coming to Steam in short order.
TRAILERS: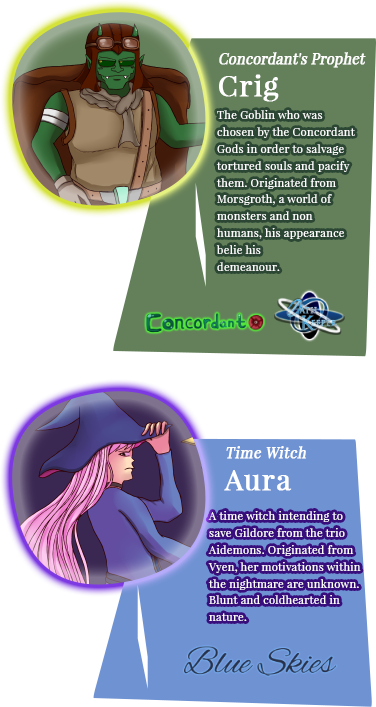 A boss rush oriented game facing against bosses of varying difficulties. (The first three bosses will net you three difficulties: Hawk, Crow and Dove)

Alternate routes on certain paths and new paths unveiled from going through the main story.

Changes from the free version include remastered graphics and alternate art style by Berry B (BerryCrew5).

Combat has been retooled and refined for RPG Maker turn based veterans. Meaning spamming just basic AOE skills won't be your solution to combat.

A crossover of other franchises from Starmage, Berry B and other developers from the RPG Maker community.

An eclectic race of creatures from Penguins and Slimes to anthros and non-human creatures.

Now with WASD keyboard support available.


SCREENSHOTS
:
STEAM
:
https://store.steampowered.com/app/25610...ewitching/
"Finding your destiny and your boyfriend in the Limbo Realm? Don't blame me if the witches and gods toy around with you in this turnbased realm between life and death."
Twitter
:
https://twitter.com/StellarBewitch
Website
:
https://berrymailb400.wixsite.com/stellar-bewitching-r