A Short Odyssey
by Kyonides Arkanthes
Introduction
This is some sort of concept game and probably I will never finish it as usual.

Screenshots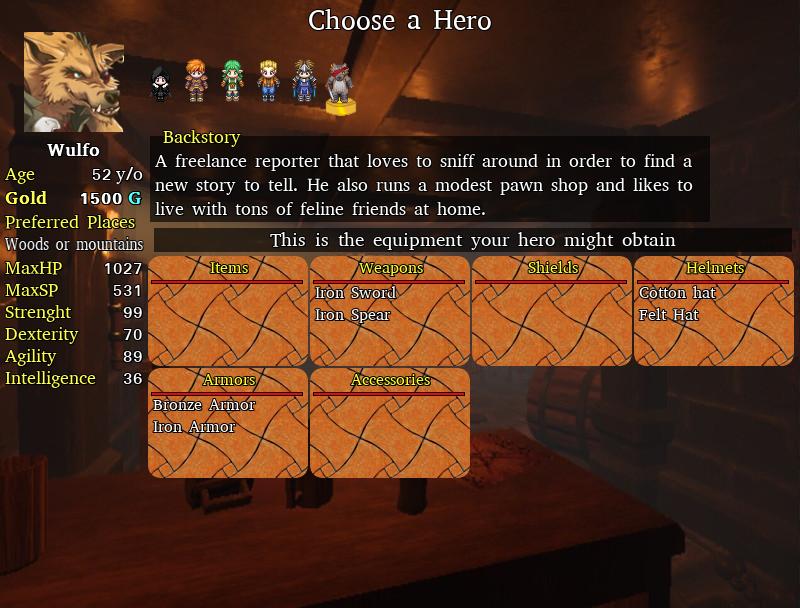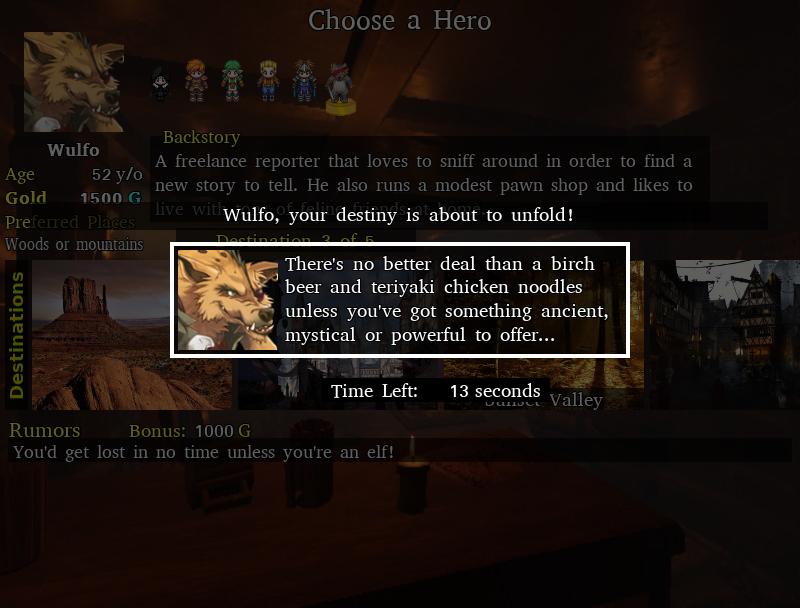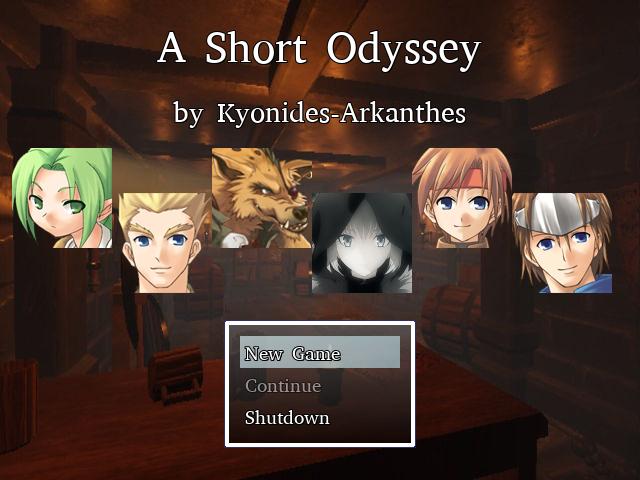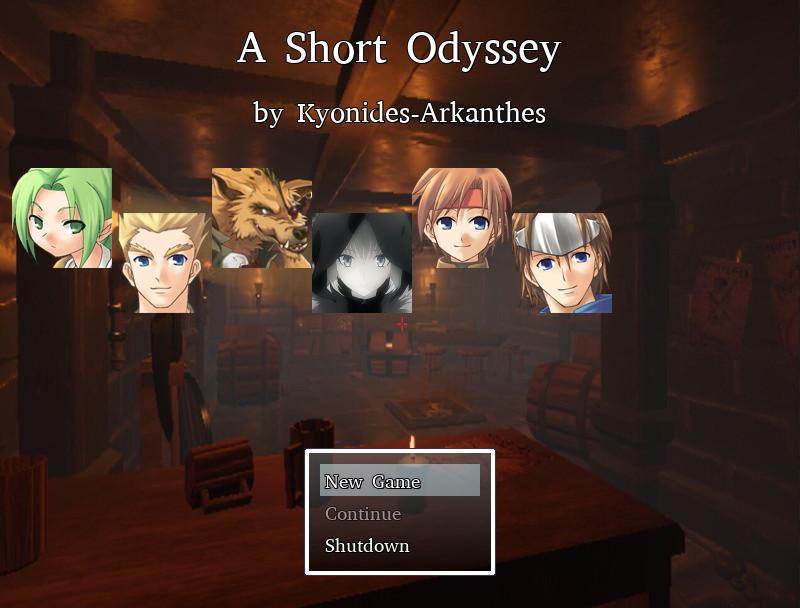 It's on the works so don't expect me to tell you lots of stuff concerning its plot for there isn't any as of yet.

Characters
Aluxes

Basil

Estelle

Felix

Melana

Wulfo

If you have paid attention to KScenario XP thread lately, you'll guess what it tells you about Melana, so the only unknown character would be Wulfo himself!

Lani wasn't cast as part of the heroic staff for she never provided a character set that could properly represent her.

"For God has not destined us for wrath, but for obtaining salvation through our Lord Jesus Christ,"

1 Thessalonians 5:9
Maranatha!
The Internet might be either your friend or enemy. It just depends on whether or not she has a bad hair day.





List of Compiled Binary Executables I have published...
HiddenChest
&
Roole
Give me a free copy of your completed game if you include at least 2 of my scripts!

Just some scripts I've already published on the board...
KyoGemBoost XP VX & ACE
,
RandomEnkounters XP
,
KSkillShop XP
,
Kolloseum States XP
,
KEvents XP
,
KScenario XP & Gosu
,
KyoPrizeShop XP Mangostan
,
Kuests XP
,
KyoDiscounts XP VX, ACE & MV
,
KChest XP VX & ACE 2016
,
KTelePort XP
,
KSkillMax XP & VX & ACE
,
Gem Roulette XP VX & VX Ace
,
KRespawnPoint XP, VX & VX Ace
,
GiveAway XP VX & ACE
,
Klearance XP VX & ACE
,
KUnits XP VX, ACE & Gosu 2017
,
KLevel XP
,
KRumors XP & ACE
,
KMonsterPals XP VX & ACE
,
KStatsRefill XP VX & ACE
,
KLotto XP VX & ACE
,
KItemDesc XP & VX
,
KPocket XP & VX