New and possibly last update (To upload)
I have to confess that I already have the tileset done, or almost ...
I post this image of the brick covering because maybe these are very large. You can always tell me if this is wrong or fine.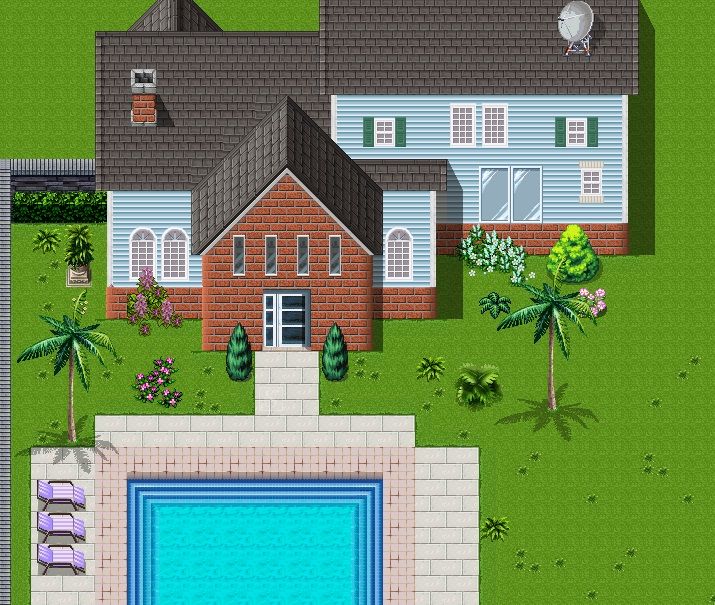 One more thing. I wanted to add it a low commercial area, like small shops and those stuff, but I've been in this for a long time, so I'll leave it alone a residential area for now. Now what I have to do is the inner part.